Head of Channel Islands regulators to stand down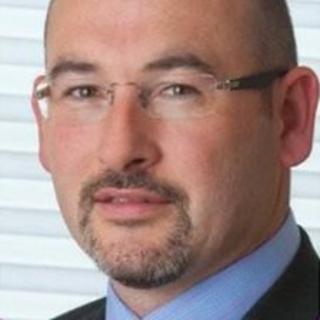 The head of the Channel Islands Competition and Regulatory Authorities (CICRA) has announced he will stand down later this year.
John Curran who began working in the islands in 2003, said he would leave once a replacement had been found.
He has led Guernsey's Office of Utility Regulation (OUR) since 2005 and its Jersey counterpart since 2010.
The 41-year-old, whose contract is due to expire in January, said the time was right to appoint a successor.
Mr Curran said: "I am particularly proud of being part of the decision to bring the OUR and JCRA [Jersey Competition Regulatory Authority] together as CICRA.
"The work we have done over the past two years demonstrates the tangible benefits of closer working between the Islands.
"The changes we have made in Jersey, as to how we implement the competition law, are delivering real benefits for consumers and I expect once the competition law is introduced in Guernsey similar benefits will be gained.
"I have been very fortunate to work with an exceptionally capable team across the two islands and I have every confidence that the progress we have made in protecting consumers and promoting competition will continue."
Advertising for his position is due to begin this month.