Guernsey cliff paths 'just for pedestrians'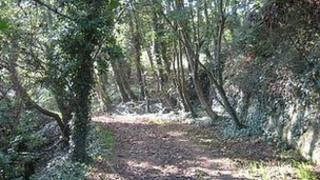 Motorbike riders and cyclists have been reminded to stay off Guernsey's cliff paths for safety reasons.
The States Environment Department said the cliff paths were suffering from erosion and rutting in some areas.
It said there was also concern that walkers and dogs may be put at risk trying to avoid riders using the steep narrow paths.
All vehicles are banned from the cliff paths and if caught first offenders face a £2,000 fine.
A spokesman for the department said: "There is real concern that the cliff paths around Jerbourg, Petit Port, Mont Herault and Pleinmont are being misused by riders of motorbikes. We've also received reports of riders in other areas along the south coast cliffs.
"There is obviously a risk of pedestrians being hurt if they are hit by a motorbike, but people, particularly the elderly, can be injured simply by trying to move quickly out of the way on the uneven paths."
The department said that besides the cliff paths between La Valette and Fort Pezeries other areas out of bounds to cyclists and motorbikes included the St Germain nature reserve and the Saumarez Nature Trail.
It advised anyone witnessing riders on the cliff paths to make a report to Guernsey Police.