Guernsey Post to use helicopter during airport closures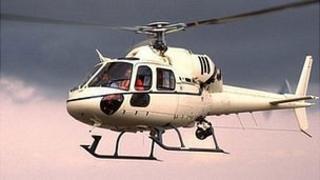 Guernsey Post will use a helicopter during the eight days of planned airport closures this year.
The company said it would allow next day delivery for special delivery documents and greeting cards posted before midday.
The rest of the post will suffer a 24-hour delay as it is transferred to and from the island by boat.
The airport is due to close as part of a £80m project on 20-21 March, 8-9 May, 27-28 November and 4-5 December.
The project includes moving the runway 120m to the west and creating longer safety areas at both ends.
Dave Bynam, head of network and planning at Guernsey Post, said: "We have worked hard to provide a solution for our customers that will mean next day delivery in the UK is still achievable."
As part of the changes on the days of the closures, island-wide collections will be brought forward to 13:00 and the last post office collections, at Envoy House and Smith Street, will take place at 15:00 so the mail can be put on the boat.
The company said customers in Alderney wanting to use the greetings card and special delivery document service for next day delivery would have to post their items before 10:00.