Guernsey Harbours future to be investigated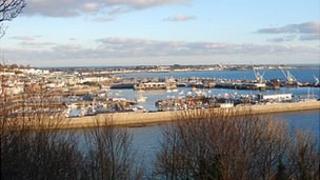 A £50,000 review of the future management of Guernsey's harbours has been approved by the States.
The possibility of the commercialising both St Peter Port and St Sampson's harbours, will be looked at.
The Public Services Department, which runs the harbours, said they needed to become self-sustaining financially for at least routine capital expenditure.
Minister Bernard Flouquet said funding was one of the fundamental issues that needed to be addressed.
A report by consultants Fisher Associates found "a 21st Century business... operating with 20th Century practices for governance and operations with 19th Century infrastructure".
It also identified issues with the lack of control over staff pay and conditions, which is controlled centrally by the States, that management are not empowered or accountable and a lack of clarify over the key objectives of the ports.
The report will take into account the Ports Master Plan, which aims to set out the future needs of the two ports.
Deputy Flouquet said it was hoped this plan would be completed by the end of the year.