Guernsey's Anglican Dean worried by rectory changes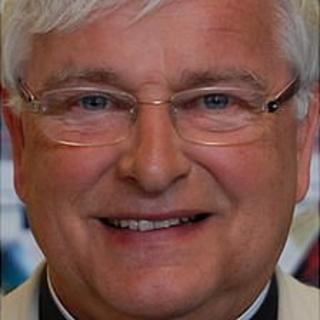 Selling rectories would make it difficult to recruit vicars, Guernsey's Anglican Dean has said.
Last week the States agreed to clarify in law that the ownership of the 10 rectories should be held by parish officials, on behalf of parishioners.
The Very Reverend Canon Paul Mellor said it left vicars with "a question mark over the security of their dwelling place".
He said it meant employing vicars in future would be "almost impossible".
Canon Mellor said it was one of the major concerns the deanery had following the States decision.
He said: "If the rectory was to be sold and its proceeds used for something else you could have a position where sitting rectors are given notice to quit."
'Very important'
Canon Mellor said there were also worries about the scope of the new management boards, which will look after the care of the island's 10 historic parish churches, although he said he supported the idea in principle.
Part of the States decision included continuing the subsidy paid by parish ratepayers for the upkeep of the churches.
The canon said he wanted islanders to be reassured the rates "has never supported the religious purposes of the Church of England".
He said: "It is a way of maintaining the built historic ecclesiastical heritage, which is a very, very important part of our island heritage.."