Guernsey Post to stop Saturday deliveries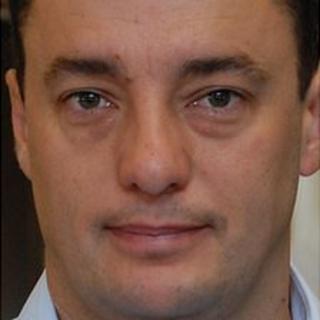 The island's last Saturday postal delivery will be on 24 March, Guernsey Post has announced.
It follows the reduction of the Universal Service Obligation, what postal deliveries have to be provided, from six days to five in October.
Chief executive Boley Smillie said nine jobs would be lost and the change would save about £400,000 a year.
He said the company had to adapt to changes in the postal environment caused by technological advances.
Mr Smillie said the savings and the job losses were part of a bigger programme "to protecting postal services into the future".
He said: "Over the last two years we've reduced our headcount by 44 full time equivalents.
"I wouldn't rule out further redundancies, but I certainly wouldn't expect them on the scale we've undergone.
"In total we've saved about £3m across the business over that period, particularly given the news on LVCR (Low Value Consignment Relief) we're going to need to work even harder to balance the books."
'Significant growth'
The move by the UK Government to end LVCR, VAT relief on items costing less than £15 sent to the UK from the Channel Islands, is due to come into effect in April, but faces a legal challenge from both the States of Guernsey and Jersey.
Mr Smillie said of the rise of internet shopping, social media and email: "On one hand our business has been eroded by the arrival of technology, but on the other hand most people are now ordering gifts and goods over the internet.
"We're seeing significant growth in packet and parcel delivery so our business is changing, less letters, more packets and parcels and we have to adapt with it.
"I expect over the course of the next year it'll be smaller changes and not only service reductions, but some improvements along the way."
Mr Smillie said these would include same day delivery within the Bailiwick and a Saturday packet and parcel delivery service, which he described as "a much smaller scale operation" that allowed "some continuation of service".
He said: "We face an environment where traditional [mail] volumes are declining, things have to change and I hope with this change we are meeting customer need."