Guernsey parish church funding report could be blocked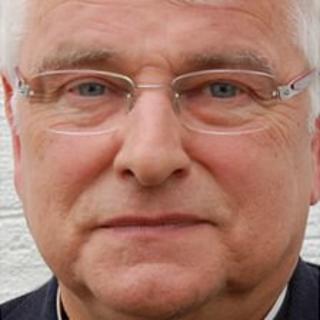 Debate on the future funding of Guernsey's parish churches may be blocked as it could raise "significant constitutional issues".
A report recommending the ownership of eight of the island's rectories move from the church to parishes is due to go to the States this week.
If the legislation changes were agreed they would have to be approved by the Queen, who is also the head of the Church of England.
Chief Minister Lyndon Trott raised concerns that if a legal challenge was launched by the island's clergy it would place those advising the monarch in an "untenable position".
It follows comments from the Very Reverend Canon Paul Mellor, Anglican Dean of Guernsey, who said if the report was passed he would have no choice but to petition the Queen to protect the rights of the Church of England in the island.
Deputy Trott has written to deputies, after seeking advice from Her Majesty's Procureur, calling for the report to be withdrawn and if that is not done asking for their support for a motion to not debate the report.
'International reputation'
Deputy Tom Le Pelley, head of the committee that prepared the report, said he would present the report and let the States decide.
The review was launched in 2006 after historical and legal issues were encountered during the funding of major repairs to the Torteval parish church.
Deputy Trott said any legal challenge by the church against the States decision may have "wider implications for the Bailiwick's international reputation".
He said the procurer believed the issues concerning the Deanery could be properly worked through and addressed before the report was placed before the States.
Deputy Trott said: "It will certainly be my hope that the island can move towards a new approach along the lines set out in the report but with the acceptance of the Church of England and in a manner and time scale that is fair and reasonable to all parties concerned."