Guernsey band Courage Have Courage to play at festival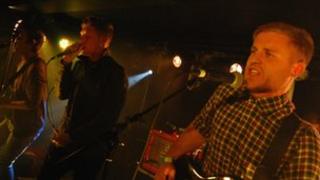 Guernsey band Courage Have Courage are among the names confirmed to play at the 2012 Guernsey Festival.
Organisers released a list of confirmed support acts for the two-day music event on 23-24 June.
Joining local band Courage Have Courage on the main stage will be Electric Stars and Brighton band Raising Maisie.
Festival organiser Jon Stephen said: "We are excited by the calibre of lesser-known artists who are coming to the festival this year."
He added: "Discussions to sign the big names take time and we are in negotiations [and hope] to be able to announce some fantastic big names in the coming months."
Acts confirmed for the festivals second stage - the Other Stage - include French reggae act SAN'JYLA and folk artists Dom Duff and Master and Dog.
Organisers said The Spindle Sect, In Tyler We Trust and Starspeed would cater for fans of rock and metal.