Guernsey States agree to research cruise liner berth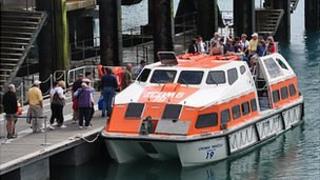 Further research into a cruise liner berth for Guernsey has been approved by the States.
The Public Services Department has been tasked with exploring the potential economic and business opportunities.
Engineers will also assess a possible berth site to the east of the main freight area in St Peter Port Harbour.
The department said in 2011 the island was the top UK port in the European cruise market with 69 liner visits and more than 62,000 passengers landing.