Nearly 80 cruise liners set to visit Guernsey in 2012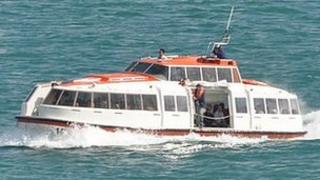 More than 100,000 cruise ship passengers could disembark in Guernsey during 2012, according to figures released by harbour authorities.
A total of 79 cruise liners are currently scheduled to moor in the Little Russell, with the first due to arrive on 7 April.
The biggest vessel due to visit the island will be the Costa Pacifica, which can carry up to 3,780 passengers.
Last year 69 cruise liners visited with 63,134 people coming ashore.