Robert Sillars elected as Guernsey Education Minister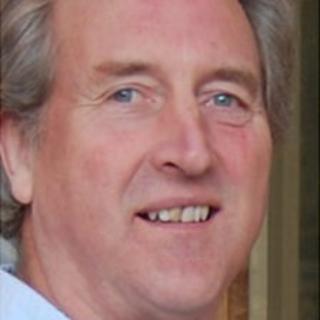 Deputy Robert Sillars has been elected as Guernsey's Education Minister after the resignation of Deputy Carol Steere.
Deputy Sillars secured 26 votes, while the other candidates Deputy Allister Langlois and Deputy Jenny Tasker, received 13 and six votes respectively.
He said it was the department's role "to demand every school maximises the potential of every student".
Deputy Sillars said his "instinct" was to fully support the recent review undertaken of education services.
The Mulkerrin Review, which was critical of a number of areas in the island's education services, was one of the reasons Deputy Steere stood down.
Deputy Sillars said: "Since the raising of the school leaving age the department has not done enough to provide vocational opportunities for those students who would have previously left at 15 and I wish to put this right.
"I have secured Mr [Denis] Mulkerrin's support to continue to assist the Education Department."
He said he supported the review's findings of a need for "greater openness, including more transparency in school results, performance and greater accountability".
Deputy Sillars said he agreed a "thorough external inspection of the department" should be undertaken promptly to confirm the efficiencies of the changes that had been introduced.
He said revision of the "outdated" Education Law could not be put off any longer.
Deputy Sillars said: "There is much that is good in our education system... I believe we can put right the weaknesses without affecting what is working well."
He was elected on to the department in October following Matt Fallaize's resignation after poor GCSE results in two of the island's high schools, which led to the review being undertaken.
His election leaves a vacancy on the Education Department's political board of five.