Guernsey Grand Bouet development second stage approved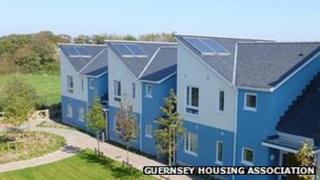 Planning permission has been granted for the second stage of Le Grand Bouet development in Guernsey.
Phase two involves the construction of 80 properties on the site of the former Le Grand Bouet estate.
Steve Williams, chief executive of the Guernsey Housing Association, said: "It'll be a 22-month build of 60 houses and 20 flats.
"We have been out to tender and we are planning to be on site with construction starting in March."