Guernsey Police report 19% drop in crime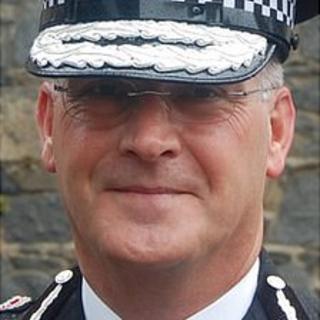 Guernsey Police have been reporting a 19% drop in recorded crime during 2011 based on year on year comparisons.
The force said during 2011 a total of 2,090 crimes were reported while it had recorded more than 2,500 the year before.
Patrick Rice, Chief Officer of Guernsey Police, said whatever the figures the challenge was to deal with perceived fear of crime.
He said the low numbers showed the island was a safe place.
Mr Rice said: "With 2,090 crimes recorded in 2011, a 29% reduction on 2009, so when we look at the numbers actually they're quite small and this is a very safe island to live and work in.
"There's other people involved in this success, the Victim Support Scheme for example, our work with the probation service around offender management and also dealing with those who are other dangerous offenders in our society.
"There's a huge team that has been involved in this, it's not just policing - clearly policing is an important element in it - but it's around our other partners in the criminal justice system who have assisted us with this."
A breakdown of the figures is expected in the force's annual report, which is due out in February.