Guernsey education board wants Ofsted-style inspection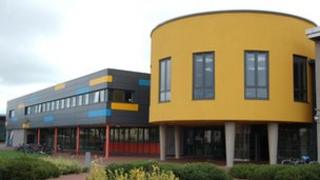 Guernsey's education board has announced what it calls "an Ofsted-style inspection of the department".
A spokesperson said the inspection would be commissioned during the next term of the States, which will run from May 2012 until April 2016.
In addition, the department has begun publishing school validation reports online for the first time.
These give details of individual school inspections and have previously only been available to parents on request.
Two of the Bailiwick's schools are subjected to a Validated School Self-Evaluation (VSSE) each term, in a process that began in January 2011.
The VSSEs currently online have been compiled by Tribal Group and relate to La Houguette Primary, Le Murier, Notre Dame du Rosaire Primary, St Andrew's Primary, St Sampson's High and St Sampson's Infant schools.
The department has also promised a full break down of GCSE results in its annual report.
Concern over a drop in standards in 2011 led to an independent review of the island's education services by Denis Mulkerrin CBE.
In his report, published on 13 January, he recommended the publication of exam results for individual schools and the results of inspections.