Guernsey cemetery decision due in February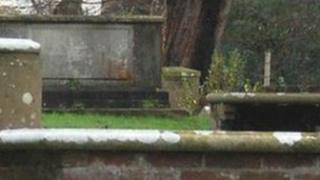 A decision on whether a Guernsey cemetery will be turned into a recreational garden is due to be made on 10 February.
The Ecclesiastical Court heard 26 objections to plans to dismantle the vaults at La Cimetiere des Freres and open up the grounds to the public.
The court announced it would consider all that had been submitted before announcing its decision next month.
If approved the project is expected to cost more than £10,000.
Among those raising objections were the Culture and Leisure Department, La Societe Guernesiaise and the States Archaeologist.
St Peter Port's Junior Constable Dennis Le Moignan, who presented the proposal, said there was still plenty of room for discussion on how the site might look in future.