Guernsey Education Minister Carol Steere resigns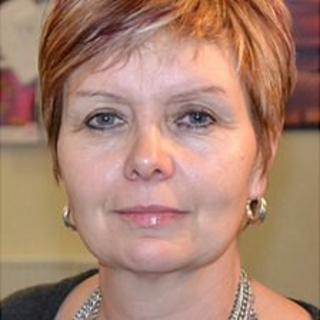 Guernsey's education minister has announced she will resign, saying she did not want to deal with "back-stabbing personality politics".
It follows calls for her resignation in the wake of the publication of the Mulkerrin review, which was critical of the island's education department.
Deputy Carol Steere had already told the BBC she would not be standing for re-election in April.
She will continue in the post until a replacement is appointed by the States.
Deputy Steere said she hoped that would be in the January States meeting.
She said the conduct of the States over the past four years had left her with no choice but to leave politics.
Ms Steere said: "The back-stabbing, the personality politics, the lack of evidence-based decisions - I wish to have no part to play in that."
She has also questioned the findings of the Mulkerrin review: "I challenge absolutely what is said in this report and the evidence base that is severely lacking within.
"It bears no relation to the education department that I have been privileged to work within for the last four years, I will stand by that, I will walk from the States knowing that that is not the reality."
She called for an "Ofsted-style report" to get "a true and accurate picture of what the education service has been delivering in this community".