Guernsey education review finds lack of accountability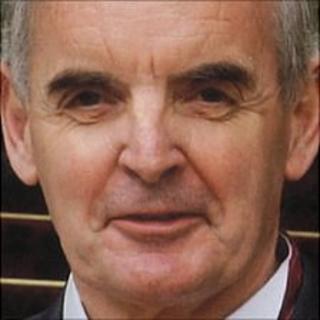 Poor GCSE results at two schools are a symptom of a larger problem in the management and structure of Guernsey's education system, a review has found.
Increasing accountability is the main recommendation of the review by Denis Mulkerrin, a former head teacher.
He concluded the drop in results should not have been a surprise as the warning signs had been there for some time.
The Education Department said it was time to look to the future and work on restoring public confidence.
Mr Mulkerrin said if he could change just one thing about the education system it would be to allow head teachers to appoint teachers, rather than the department.
He said currently appointments could take up to eight weeks to be finalised, meaning teachers could be picked up by UK schools before a contract could be signed.
The island's housing licence system, which means non-local teachers can only stay in the island for a limited time, was seen as damaging to pupils and the education system.
Mr Mulkerrin said not publishing individual exam results for Guernsey's schools meant it was too easy to obscure rather than deal with issues.
He said he found a "worrying disparity" between what the department believed was going on and the reality in the high schools.
Mr Mulkerrin noted that political members of education had not had a meeting with the island's head teachers for four years until October..
He also found that the political members did not appear to be briefed adequately, policy and strategy was rarely discussed and meetings "drown in a sea of information giving and trivia".
Mr Mulkerrin concluded there were insufficient checks and balances in the system to offset the degree of central control and the result was that the Education Department, instead of empowering schools, did the opposite.
The Education Department political board said: "The department will look closely at the recommendations and analysis that is contained within the review before reporting back to the Policy Council."
It is due to submit its report by 30 June, after the election in April and the expected appointment of a new director of education.
The department said it would be making no further comment on the review until it reports back to the Policy Council.