Guernsey's last overhead electricity line to be removed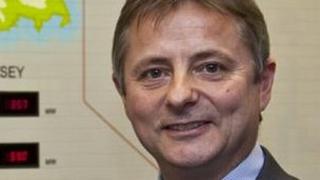 Guernsey Electricity has announced it is nearing the end of a 24-year project to remove overhead electricity lines and place them underground.
Bob Beebe, the company's operations director, said the last remaining length of overhead cabling would be removed by the end of February.
He said: "Since we had the hurricanes back in 1987, we took a strategic decision to remove overhead lines."
He said it had meant supplies remained secure during recent high winds.
Mr Beebe said the method of supply had been radically altered.
"In the '50s and '60s, there was a prevalence of cables all around the island and it was quite a cheap and efficient way of getting power around," he said, "but in today's climate, people's expectations are a lot higher."
"They expect reliable supplies," he said.