Guernsey to increase tourism adverts on internet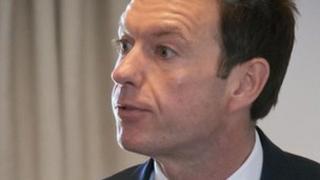 There will be more digital marketing of Guernsey in 2012, according to the island's director of tourism.
Jason Moriarty said both heritage and culinary sites would be used to see which produced the best results.
A 46-page e-brochure of the island is due to be sent to 9,000 walkers in February and the Visit Guernsey website is due to be relaunched in April.
However, he said print remained the main medium for the island's strategy throughout the season.
Mr Moriarty said TV advertising, which Jersey has included in its 2012 campaign, "was never going to be featured" in Guernsey's own campaign.
He said: "We did all the homework, we looked at the costs, we looked at what it was going to be to roll that out and when you look at our overall marketing budget it is not conducive.
"We have to focus and spend money very wisely to get the best value so for Guernsey that is about print, digital and looking at exhibitions and really sending those messages far and wide over a sustained period, which is going to take us right from March through to the end of October."