Dean of Guernsey's tribute to Castel vicar Claes Selim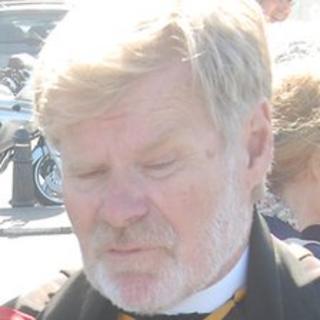 The Dean of Guernsey has paid tribute to the Reverend Claes Selim, who died at Les Bourgs Hospice on Monday.
Mr Selim had been rector of the Castel, as well as the vicar of St Matthew's Church at Cobo in parish.
He had been suffering from a terminal illness for about six months and stopped work shortly before Christmas.
Canon Paul Mellor said Mr Selim was determined to keep working until his death and had dealt with his illness in an exemplary and humbling way.
He also praised the staff of Les Bourgs Hospice for the way they cared for his colleague and friend.
Mr Selim had conducted a number of Liberation Day ceremonies at Guernsey's Cobo Bay.