Guernsey shop stock ruined by flood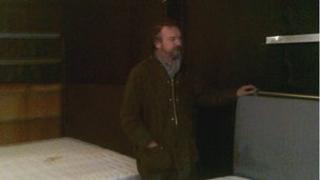 A St Peter Port retailer has started to count the cost after his shop was flooded over the weekend.
Peter de Laune, who owns Guernsey Beds and Bedding in the Lower Pollet, said about 50% of his stock had been ruined by the water.
The water came from the flat above after a tap seal disintegrated and water was pushed out by the pressure.
Mr de Laune said the building would have to be cleared to allow it to dry before repairs could be made.
He said the shop would be closed for about a month and meanwhile the company would continue to operate via the telephone and through its website.
Mr de Laune said: "It is a shock but it's something that we can overcome and so I'm trying to keep it in that sort of context, but if you ask me tomorrow I might give you a completely different answer."