Guernsey Museum visitor numbers fall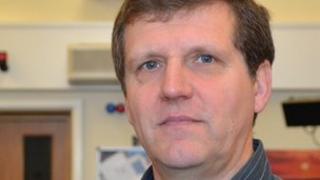 The number of people visiting the Guernsey Museum and Art Gallery dropped by 10% in 2011, compared to 2010.
A total of 17,212 people visited the museum at Candie in St Peter Port.
Dr Jason Monaghan, the director of heritage services, said this was largely due to having to close half the museum during December due to flooding.
But Castle Cornet's visitor numbers were up by 6% to 50,378 - the highest since 2000 - and Fort Grey was visited by 11,793 people, a 1% rise on 2010.
Dr Monaghan said the figure for the museum partly reflected a drop in interest from Guernsey residents.
"This year it was the locals who tended to fall off because we had mainly art exhibitions and we tend to find that locals are less interested in those than the tourists," he said.
The Telephone Museum, which closed in September, saw 2,838 visitors.
Dr Monaghan said this was more than double the numbers seen in 2010, with almost half the total turning up on the final weekend when entrance fees were waived.