Environmental impact of Guernsey Airport work studied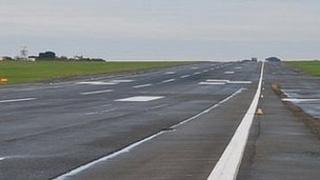 Preliminary work for the £80m redevelopment of Guernsey Airport's runway could begin before the end of the month, if planners approve.
The Environment Department asked for various Contractors Environmental Plans to be put in place before work got under way.
They include minimising the disruption caused by, among other things, noise, light pollution, and dust.
The first stage of work will involve the building of several site compounds.
Planners are also considering a detailed traffic management plan, which covers all the vehicle movements needed for the project including the major transport route between the temporary dock at Longue Hougue and the airport.