Guernsey should reduce fossil fuel use, says energy plan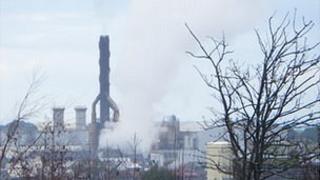 Guernsey will focus on reducing its dependence on fossil fuel in the next decade, if States members agree to the latest Energy Resource Plan.
The plan also suggested the island diversify between low carbon and renewable energy sources while ensuring a sustainable and secure energy supply.
The Energy Policy Group has also called for greater transparency in decision-making about energy in future.
It concluded changes in mindset and behaviour were needed.
The report goes before the States later this month.