Guernsey's Bailiff will not stand for election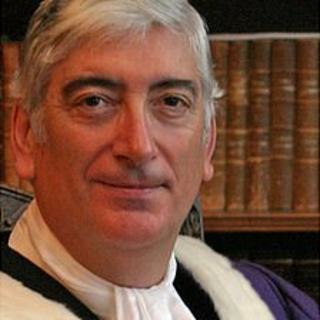 Guernsey's Bailiff has firmly ruled himself out of the running for this year's general election.
Jersey's former Bailiff Sir Philip Bailhache stood for election as a senator in October and topped the poll.
But Sir Geoffrey Rowland said he had no intention of following suit. He said he would continue to keep a close eye on politics in the island.
"I'm going to watch with keen interest how they're going to get on if they choose to stand again," he said.
"I've been Bailiff and I think that is the best job that I could ever have done, it is one I've loved doing, but I leave politics to the politicians."
He is due to retire in April and the current Deputy Bailiff Richard Collas will take up the post.