Guernsey bird numbers 'are healthy', says birdwatcher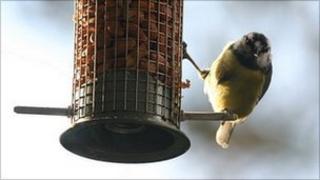 Bird numbers in the Bailiwick of Guernsey are in very good health according to a local birdwatcher.
Tim Earl said 207 species of birds had been recorded by the Ornithological Section of La Societe Guernesiaise in 2011, compared to 209 the year before.
Mr Earl said the Bailiwick was a key transit route for migratory birds from various parts of the world.
He encouraged islanders to put out feeders to help ensure as many birds as possible survived the winter months.
Mr Earl said the golden oriole, the hoopoe, and the pectoral sandpiper had been among the species recorded this year.