Guernsey marine traders criticise harbour plans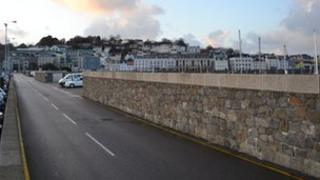 A planned harbour upgrade will severely affect those who work in and around the harbour, the Guernsey Marine Traders Association president has said.
The plans include removing port permit spaces and boat lay-up areas to replace 203 parking spaces lost during the work on the harbour's crane berths.
Matt Waters said the association was not consulted by the Public Services Department over the proposals.
He said the plan "severely compromises" the ability to work around the harbour.
Mr Waters said the marine trader spaces at the QE2 Marina, half of which would be lost under the plans, were "essential to the marine leisure industry for service and repair of boats".
The association has lodged an objection to the planning application.
It has also put forward alternative plans, which includes the demolition of what it calls the seven "granite follies" designed as seating areas around the QE2 Marina.
Mr Waters said: "They are very seldomly used and we feel they could be far better used for parking for the general benefit of town and the island."