Guernsey Post encourages bulk mailers to stay put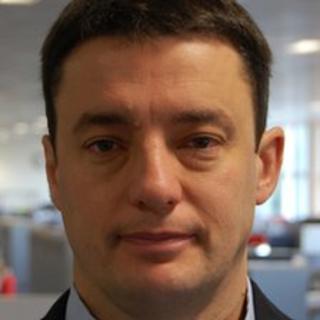 Guernsey Post has encouraged bulk mail businesses to continue operating in the island, even if their VAT advantage is scrapped.
Chief executive Boley Smillie said he hoped to keep companies in the island, regardless of the uncertainty over the future of Low Value Consignment Relief.
He said: "If Guernsey can be competitive without that advantage, then there is no reason... to leave."
Sixty to 70% of Guernsey Post's business comes from bulk mail.
It said 30 million items are sent from Guernsey annually.
Ten million of these are sent by the online greetings card retailer Moonpig.
Low Value Consignment Relief (LVCR) allows online retailers to ship items of a certain value to the UK, without needing to pay VAT.
Guernsey announced it would undertake a legal challenge over the scrapping of the relief for the Channel Islands, stating the move was "discriminatory".
Mr Smillie said the company was aware of the need to keep prices low.
He said: "We think our postal prices stand up against anyone, so we're confident on postage alone we're doing our bit to keep them."
Mr Smillie added that, as well as further cost cutting, Guernsey Post's priority for early 2012 was the implementation of five-day deliveries.
He said he did not envisage delivery days being cut even further if the legal challenge regarding LVCR failed.