Guernsey mental health facility plans submitted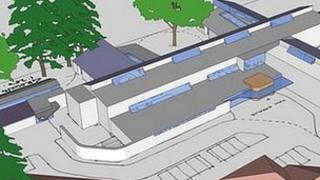 Plans for a mental health facility to replace the Castel Hospital have been put forward by Guernsey's Health and Social Services Department.
The new build would be at the Oberlands, in St Martin, south of the Princess Elizabeth Hospital.
If approved it could be completed by the end of 2014 and cost about £26m.
The department said the development would allow the centralisation of mental health facilities on one site in purpose-built facilities.
It said it would also accommodate the child and adolescent mental health services, but with a separate entrance, which would assist the transition from the children's services to the adult services.
The States would also need to approve the plans and the budget for the project before it was put out to tender.