Guernsey waste water charges to continue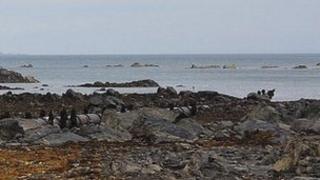 Waste water charges for households in Guernsey will not be going down even though an investigation into sewage disposal has been completed.
The annual charges, an average of £150 per household, were added to bills from Guernsey Water in April.
Part of them was to be used to fund the survey, which found pumping sewage into the sea had no adverse effects.
Public Services member Deputy Tom Le Pelley said funding the report was only part of an ongoing process.
He said there were still water quality problems to tackle including "pollution coming down the streams through the rainwater to the beach outlets".
"There's still a lot of ongoing work to do to improve every beach and every outlet."