Guernsey 'does not need' to treat sewage fully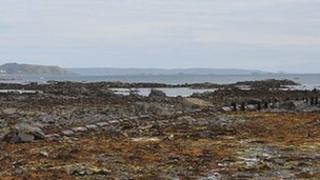 Guernsey does not need to build a full sewage treatment plant, according to a report into the impact of pumping the waste out to sea.
UK firm Metoc investigated the potential cost and benefits of additional sewage treatment.
It found a treatment plant, estimated at a cost of £100m over 25 years, would provide no environmental benefit.
Public Services Minister Bernard Flouquet said the report showed nature provided effective sewage treatment.
He said the current system met most European and international standards.
At the moment waste water, including sewage, is screened before being discharged from the Belle Greve pumping station into the Little Russel, about one mile offshore via the main long sea outfall.
The States approved an £11m upgrade to the existing station on Thursday to improve the screening process.
'May be unpalatable'
The £200,000 report found the only requirement the island does not currently meet could be achieved by installing a new long sea outfall, at a cost of £6-8m, which is set to be approved in January.
It also concluded the current method had no adverse impact on bathing water quality at beaches outside Belle Greve, or on local shell fisheries.
The report recommended continued monitoring of the impact and changing international requirements.
Deputy Flouquet said the studies were commissioned to identify the best method for adopting full sewage treatment.
'Strong views'
He said: "The current method of dealing with sewage may be unpalatable to a lot of us, but if it currently meets international standards you have to question what rationale there is for spending such large amounts of money to implement further treatment.
"However, this is an issue which we know many people have strong views about, so we need to have an informed debate. The scientific work that has been carried out will assist with that."
The estimated cost of £100m for a full sewage treatment plant was based on a similar UK scheme.
It included construction costs of £45-55m and annual costs of £2m, but did not include a budget to buy the land needed for the building or any interest payments needed for any loans.