Guernsey Water may become private company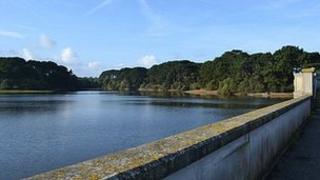 Guernsey Water could be commercialized and be responsible for both drinking and waste water, if the States agrees.
It would involve setting up a new company, with the States as the sole shareholder, but the change needs to be agreed by the utility regulator.
The Public Services Department said merging the operations would improve efficiency and save billpayer's money.
If approved at the January States meeting, it would be at least two years before the new company would be formed.
Public Services said the change would allow the company to borrow money to invest in the waste water and sewer network without increasing customer's bills.
Minister Bernard Flouquet said: "In effect we are employing professionals to run these operations, but then leaving the decision-making to people who are not experts.
"Major capital investment is also required, particular in the waste water infrastructure, and under the current structure access to the necessary funding is by no means certain.
"There has been a historic divide between the two operations, which was basically as a result of the old political structures. However, there are obvious similarities and synergies, which can be used to benefit customers."