Prince Charles to visit Bailiwick of Guernsey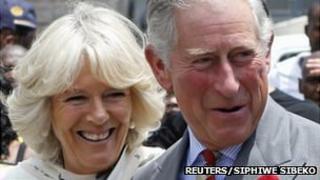 The Prince of Wales is expected to visit Guernsey during 2012 to mark the Queen's Diamond Jubilee.
Buckingham Palace has announced the Royal Family's plans to travel around the world to celebrate the anniversary.
Guernsey's Bailiff Sir Geoffrey Rowland said it would be Prince Charles's fifth visit to the island.
He welcomed the news of the visit, but pointed out the date and details of the visit were as yet unknown.
Sir Geoffrey said: "Prince Charles came to this island when he was captain of HMS Bronington, twice in 1976, he visited this island in May 1995 to mark the 50th Anniversary of the Liberation when he also visited Sark.
"His last visit to this island was in June 2004 as part of the 800th anniversary of 1204 and on that occasion he visited Herm."
The celebrations held then marked the start of the islands' special link to the English Crown after the loss of mainland Normandy.