Guernsey has 'a lot more barriers' for disabled people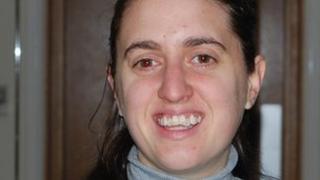 Guernsey has a long way to go before disabled people are fully included in island life, according to the island's new Disability and Equalities Officer.
Following her appointment at the end of November, Emilie Yerby said: "As a group of people we're probably not too far behind the UK or... Europe."
"But physically there are a lot more barriers for disabled people to get involved," she said.
Ms Yerby said her priority would be to carry out a disability needs survey.
She said she would be meeting with employers and charities to try to change attitudes, as well as practices, in the workplace.
She said pursuing equality meant "not disabling people by creating a physical environment that excludes them".