Guernsey residents want more police to be on the beat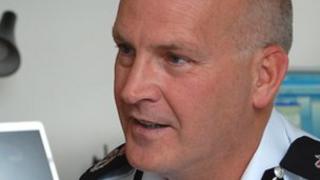 More than 90% of Guernsey residents who took part in a Home Department crime survey said they would like to see more police officers on foot patrol.
The second community safety survey revealed 90.5% of respondents thought it was important to have police on the beat to improve feelings of safety.
Of 1,544 surveyed, 92.6% wanted more visible policing, while 80.7% said night-time public transport would help.
Chief of Police Patrick Rice said work done behind the scenes was important.
He said: "What we have to do is manage the public's expectation around visibility and around neighbourhood policing."
"It has a part to play," he said, "but so does our ability to tackle serious and organised crime."
The survey was conducted between 4 October and 31 December 2010.
When it comes to improving feelings of safety, no comparison can be made with the previous survey in 2007, as the issue was not raised with respondents at that time.