Convicted Guernsey drink-driver warns of consequences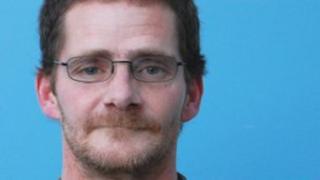 A man convicted of drinking and driving has warned motorists in Guernsey about the consequences of the crime.
Trevor Bazeley was pulled over by police one night in November 1996 and was later fined £550 and taken off the roads for three years.
He told BBC Guernsey: "You really don't know until it happens how much effect it's going to have on your life and what it's going to do to you."
Mr Bazeley said he immediately lost the job he had had for just three months."
"I'd just embarked on a new career in advertising with a very good local agency," he said.
Following his driving ban, Mr Bazeley said he was intimidated by having to retake his test.
He said: "It was actually five years before I got my licence again because I didn't want to face having to do the test."
Sucking coins
Mr Bazeley said he thought most people convicted of the crime were probably not committing it for the first time.
He said the thought process could become: "I've gotten away with it this many times. This is just one more of those times that I'll get away with it."
Traffic Sgt John Tostevin of Guernsey Police said drivers convinced themselves in many ways that they would be fine to drive.
He said: "I've had people sucking two pence pieces. There's all the wives' tales."
"If you have a drink, don't drive. Don't start playing with figures or start saying 'I've only had two and I've had a steak for lunch, so I'm fine'."