Guernsey Airport project workers housing approved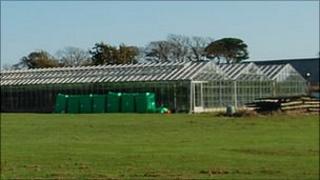 Plans to house workers during the Guernsey Airport redevelopment project have been unanimously approved by the Environment Department's board.
Lagan Construction applied for permission to house between 40 and 150 temporary workers at the site on the Villiaze, in the Forest.
The 18-month project, which is due to start in January, has a £80m budget.
Board members said they sympathised with the concerns of those opposed to the plans but the work was essential.
Twenty-five objections had been lodged against the plans with four islanders choosing to speak to the open planning meeting.
Gerry Prickett, client project manager, spoke to try to allay some of the concerns raised.
He said workers living on the site would be socially diverse and of mixed gender.