Guernsey States vet wants to enhance work with Jersey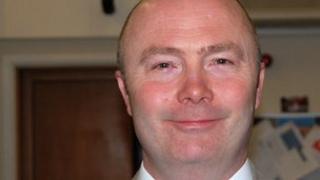 Guernsey's newly appointed States vet has said working with Jersey to improve disease control will be his priority.
David Chamberlain took up the new, full-time role on Monday, having worked as a vet in the island since 1987.
He said he was keen to work with Jersey in ensuring the Channel Islands enhanced their bio-security measures.
"There needs to be co-ordination between all of the islands within the Bailiwick and Jersey in terms of disease control," he said.
He said he would be aiming to formulate a pan-island policy towards the way animals are permitted entry and move around.
As part of the newly expanded role, Mr Chamberlain has assumed responsibility for veterinary legislation, preventing the spread of diseases and the operation of the island's slaughter house.