Channel Island ferries avoid Weymouth for 2012 Olympics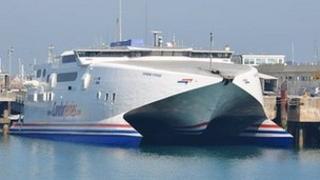 Condor Ferries has laid on extra sailings to Poole during the 2012 Olympics and Paralympics as the sailing events take place off Weymouth.
The company normally operates to both UK ports from the Channel Islands.
Simon Edsall, managing director, said: "Sailing to Weymouth will pose some challenges during the Olympics and we have adapted accordingly."
The extra sailings have been released as part of the ferry company's summer schedule for 2012.
Mr Edsall said the timetable significantly increased the number of sailings to the UK and France.
The schedule has been approved by both the States of Guernsey and Jersey.