Guernsey Airport worker housing plan to be decided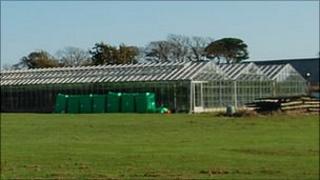 Plans for temporary worker housing for Guernsey Airport's runway project will be discussed on Thursday.
The Environment Board meet in an open planning meeting, where objectors can voice their concerns.
A total of 25 objections have been raised, including two from politicians, and a petition with more than 250 signatures.
Among the concerns are fears over the behaviour of temporary workers and the housing's proximity to Forest School.
Opponents are also worried about the negative impact on nearby property prices.
Guernsey Police and the Environment Department both said they were happy with checks in place for non-local workers and 24-hour security would be in place.
This will be the second meeting where those who have submitted objections can make their representations in person.