Guernsey Post extend reduced rate Christmas stamps use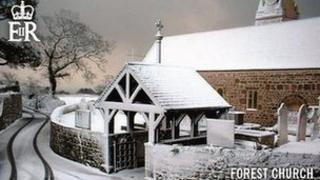 The time period for when reduced rate Christmas stamps can be sent in the Bailiwick of Guernsey has been extended this year.
From 2 to 22 December 2011, letters sent within the islands can be sent with a special 31p stamp, instead of the current 36p cost.
Last year the stamps could only be posted during a nine-day window.
George Jennings, director of operations at Guernsey Post said: "Due to popular request, we are extending the dates."
"For many of us, exchanging cards with family and friends during the festive period is a much-loved tradition," he added.
The 2011 Guernsey Christmas stamps feature wintry scenes taken by local photographers.