Severe weather in Guernsey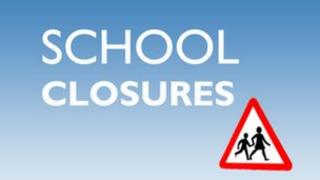 When there is severe weather in Guernsey you can find out if your school has been affected.
The BBC relies on schools and local education authorities to notify it of closures. If not listed below, we advise you to contact your child's school to find out if it has been affected.
For more information go to the States website.
<a name="p"></a>Primary schools
<a name="s"></a>Secondary schools