Politician wants ash from waste returned to Guernsey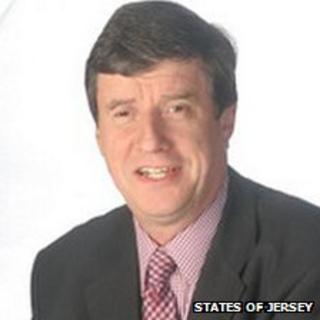 A Jersey politician has entered the debate on Guernsey's waste, stating that ash from rubbish sent away for burning should be returned to Guernsey.
Transport and Technical Services minister Kevin Lewis said Jersey had spare capacity for burning Guernsey's and Alderney's waste.
He added that any proposal to export to Jersey would need approval and he didn't want to see a build-up of ash.
Proposals for exporting rubbish were revealed as part of a waste strategy.
Guernsey's Public Services Department (PSD) said in November 2011 that exporting waste was its preferred option for any rubbish that could not be reused or recycled.
Sending waste to other jurisdictions was rejected by the States of Guernsey in the late 1990s, 2006 and 2009, but will go back to members in early 2012 as part of PSD's plans for a comprehensive waste strategy.
Jersey's incinerator at La Collette began operating in 2010, at which time the idea of taking on additional waste from other islands was suggested.
PSD declined to comment further on the issue, and said that all issues regarding waste will be put to States members in the new year.