Smoking ban for Guernsey prison visitors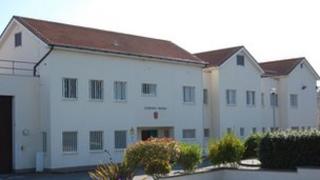 A smoking ban for visitors to Guernsey's prison, which is aimed at protecting visitors and staff from secondary smoke inhalation, has begun.
Prisoners may still smoke in their cells, but visitors must stop smoking before approaching the building.
Deputy Governor Dave Matthews said smoke from outside could drift into the building and "there are often young children waiting in the foyer".
Smoking will also be banned around the island's hospitals from January 2012.