Guernsey Airport to close for runway improvement work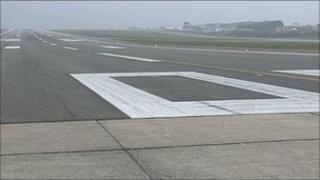 Guernsey Airport will close for eight days in 2012 while runway improvement work is carried out, the States said.
All closures will be on Tuesdays and Wednesdays in March, May, November and December.
The runway work is scheduled to take two years to complete and is part of an £80m refurbishment of Guernsey Airport.
The dates were confirmed after a consultation with businesses and the public. Work will see the runway and other areas extended.
The airport will be closed on 20, 21 March, 8, 9 May, 27, 28 November and 4, 5 December 2012.
Alternative arrangements will be made for mail planes, the States added.