Swiss 'approach fulfilment firms' following LVCR change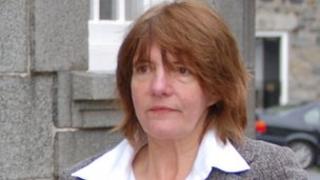 Swiss organisations have encouraged fulfilment companies in Guernsey to move abroad, said a senior politician.
Commerce and Employment Minister Carla McNulty-Bauer, said approaches had been made in the wake of the announcement that the UK government would scrap Low Value Consignment Relief (LVCR).
It is thought the move would affect a number of companies in Guernsey which fulfil orders for online businesses.
Deputy McNulty-Bauer said: "I am aware businesses are considering moving."
She added: "I am aware that Switzerland have been very interested in talking to local businesses about moving their distributions there."
The UK Treasury announced that it would abolish LVCR from 1 April 2012, having already decreased the value for which goods could be sent tax free.
Deputy McNulty-Bauer said: "We have not encouraged, not promoted LVCR over the last few years, because we've always known that there could be a risk to it."
Her department estimated £260m worth of goods were sent to the UK by Guernsey-based companies each year.