Guernsey to seek concessions on LVCR decision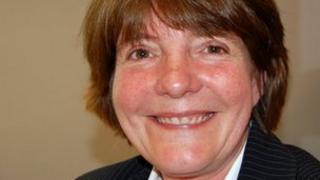 Guernsey's commerce and employment minister has said the island's fulfilment industry is "not over".
The UK treasury announced on Wednesday that it would abolish Low Value Consignment Relief from 1 April 2012.
This means VAT will have to be paid on all commercial packets or parcels sent to the UK by island-based companies.
The States has estimated that 650 jobs in Guernsey could be under threat but Deputy Carla McNulty-Bauer said: "I don't think it's over."
She pointed to the fact that the UK treasury would not formally publish its proposals until the pre-budget report on 6 December and said Guernsey would seek concessions.
"Bluntly, to me, fair competition does not mean just ring-fencing the Channel Islands," she said.
'More diverse'
The decision, announced by Treasury Minister David Gauke, will apply only to the Channel Islands.
Deputy McNulty-Bauer said: "I think we do have to question whether it is fair competition, so I do think that is certainly one area I would want to pursue."
She said the impetus for the change had been a campaign concerning CD and DVD sales.
"Guernsey's fulfilment industry is much broader, much more diverse," she said.
The department estimates £260m worth of goods are sent to the UK by Guernsey-based companies each year.
These include digital media, flowers, cards and health supplements.