Guernsey's road transport strategy may not be debated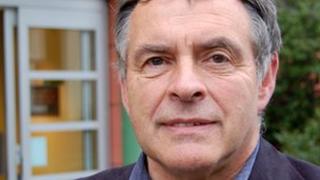 The government department which wrote Guernsey's new road transport report has announced it wants to withdraw it.
The Environment Department published its report in October as part of the agenda for November's States meeting.
Minister Peter Sirett said the move was due to Island Coachways' withdrawal from talks over a new contract.
He said debating a future strategy "when the current bus service... has come into question, will be extremely difficult and possibly even pointless".
After taking advice from the Bailiff's office, the department will now ask States members to agree to the delay.
Resignation call
The report has been criticised by some deputies for being too wide-ranging.
Deputies Matt Fallaize and Tom Le Pelley have characterised the report as a discussion document which falls short of the department's remit to provide a strategy.
Deputy Sirett defended it, saying his department had been given insufficient direction by States members during the consultation period.
Meanwhile Deputy Jan Kuttelwascher on Wednesday called for the political members of the board to resign, describing the present situation as "a sad state of affairs".
Island Coachways announced on Monday it had pulled out of negotiations with the Environment Department for a new contract.
The current deal expires on 31 December, although the company has offered to extend that by three months while the States tries to find a new contractor.