Guernsey-based Healthspan to challenge VAT decision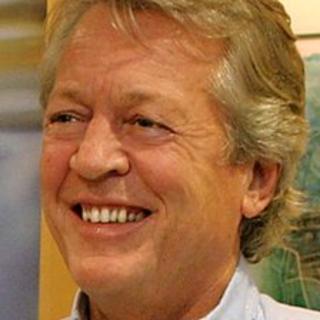 Guernsey firm Healthspan has announced it is launching a legal challenge to the UK's decision to end VAT relief on Channel Island goods.
Derek Coates, the group's chief executive, said: "We are in the process of launching a legal challenge, perhaps in the form of a judicial review."
He said it followed advice from accountants and UK lawyers and would be pursued "on the basis of discrimination against the Channel Islands".
The tax relief is to end on 1 April.
The abolition of Low Value Consignment Relief - or LVCR - was announced by the UK treasury earlier.
LVCR allows companies to send goods below a certain value to the UK without having to pay sales tax. That value was lowered from £18 to £15 on 1 November, a decision made on 23 March.
The relief was set up in the 1980s with the intention of reducing the cost of collecting trivial amounts of the tax.
'Such disdain'
Mr Coates, whose company sells health supplements from Guernsey, said the decision was "not wholly unexpected".
However, he said: "What is surprising and disturbing for all the Channel Islands is the way the UK have treated our islands with such disdain.
"They have taken no steps to stop LVCR imports from any other country outside the EU including Switzerland, Cyprus, Hong Kong, the USA or China."
Mr Coates said it was likely that the group's long-term warehousing and postal operations would be moved off the island.
However he reassured customers that "we don't foresee any significant changes to our customer service".
"Healthspan is a Guernsey based business that I started here in the island because I am a Guernseyman," he said.