Bulk mailers blame States for UK decision on VAT relief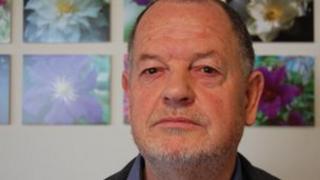 The Guernsey Bulk Mailers Association has blamed the States for the UK Treasury decision to end VAT relief for goods sent from the Channel Islands.
Rodney Brouard, the association's chairman, said the Commerce and Employment Department had ignored warnings about UK firms exploiting it.
"We should never have allowed the big CD/DVD people into Guernsey," he said.
Marc Laine, the department's deputy minister, disputed the claim saying: "I don't think it's as simple as that."
David Gauke, the exchequer secretary to the UK Treasury, announced on Wednesday that Low Value Consignment Relief would be scrapped from 1 April, 2012.
This decision will affect all commercial packets but not gifts sent by individuals to friends or family.
'Powerful voices'
Mr Brouard said: "We said this could happen but unfortunately Commerce and Employment took no notice.
"Here we are in a disastrous situation, from our point of view."
Mr Laine said the department would have been in a difficult position if it had refused large UK retailers permission to relocate their mail order businesses to Guernsey.
He pointed to the fact that some companies were already sending digital media products from the islands to the UK on a smaller scale.
"It could potentially have meant reaching this situation a year earlier.
"If some of those big companies had been unable to locate in the islands, then the likelihood is they would have been powerful voices in the lobbying groups.
"I don't think it would have made any difference," he said.